Technology of the future.
Premium service of the past.
A turnkey AV solution - exclusively for resellers
Only Solstice AV has all this
Solstice AV offers resellers an unmatched service offering, whether you need traditional distribution for a few units or support for a full-scale nationwide project.
The world's top vendors
Including exclusive Philips LED UK distribution
Innovative new brands
Bringing the best new technology to the UK
Meet our vendors
Wrap-around service
Unmatched pre-sales, installation and aftercare
Our capabilities
Solstice is the exclusive UK distributer of Philips LED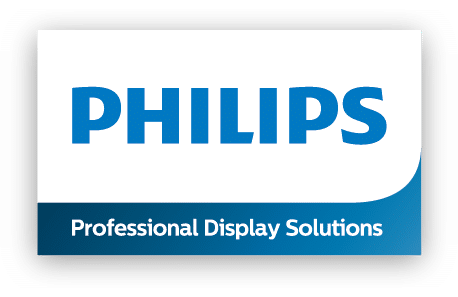 A trade-only end-to-end service for resellers of all sizes and needs
Providing support from specification through installation to warranty and ongoing maintenance, we offer unparalleled experience in all areas of LED deployment.
Installation
Construction (even large retail)
Networking and configuration
Structural engineering and surveys
Discover our solutions
After-Care
On-site engineering (24/7/365)

Rapid response SLAs (from 4 hours)

Tailored on-site warranty

Back to
the future.
We're old enough to remember when the relationship, and personal service was a distributor's number one priority.
As we've grown, we've always believed in the value of personal connections, which is why when you call us, you speak to us, not a call centre.
But that hasn't prevented us from building a client base of the country's top resellers, and deploying some of the most significant projects in the industry.
"Best distribution company I have worked with in 30 years selling AV and signage. Support like never before."
Colin Brighton

Managing Director, DSR Technologies

Reseller success stories
Supporting our reseller partners:
Major reseller digital signage upgrade in premium sportswear retail stores
Installing screens in every railway station in the United Kingdom

Hundreds of screens & AV hardware distributions for resellers of all sizes

Supporting reseller services
Whether your're planning a nationwide project, or are looking to source screens for a single site from a reliable partner, we've got you covered.
Seasoned engineers
To work independently or alongside your team
Source hard-to-find equipment
Let us source specialist equipment you need - and show you how to install it
Transparency
Your client is your client. We don't sell to end users, so there's no conflict of interest.
Discover our solutions
One-of-a-kind Showroom and Demo Suite
Prepare to be inspired. Our 5,000-square-foot multi-zoned showroom features full solutions that cater for every vertical environment.

Find out more and arrange a visit