Philips
Philips Professional Displays redefine the standards of visual technology, offering exceptional quality and innovative solutions for a range of industries. Renowned for their superior performance, reliability, and cutting-edge features, these displays are designed to enhance engagement and optimise efficiency.
From dvLED for limitless creativity, interactive to empower collaboration, digital signage and Pro TVs to inspire and engage. Crystal-clear picture quality complemented by unrivalled functionality, Philips Professional Displays provide an unparalleled user experience, seamlessly integrating into any professional environment.
Trust Philips for an unprecedented visual journey, transforming spaces into interactive, captivating experiences.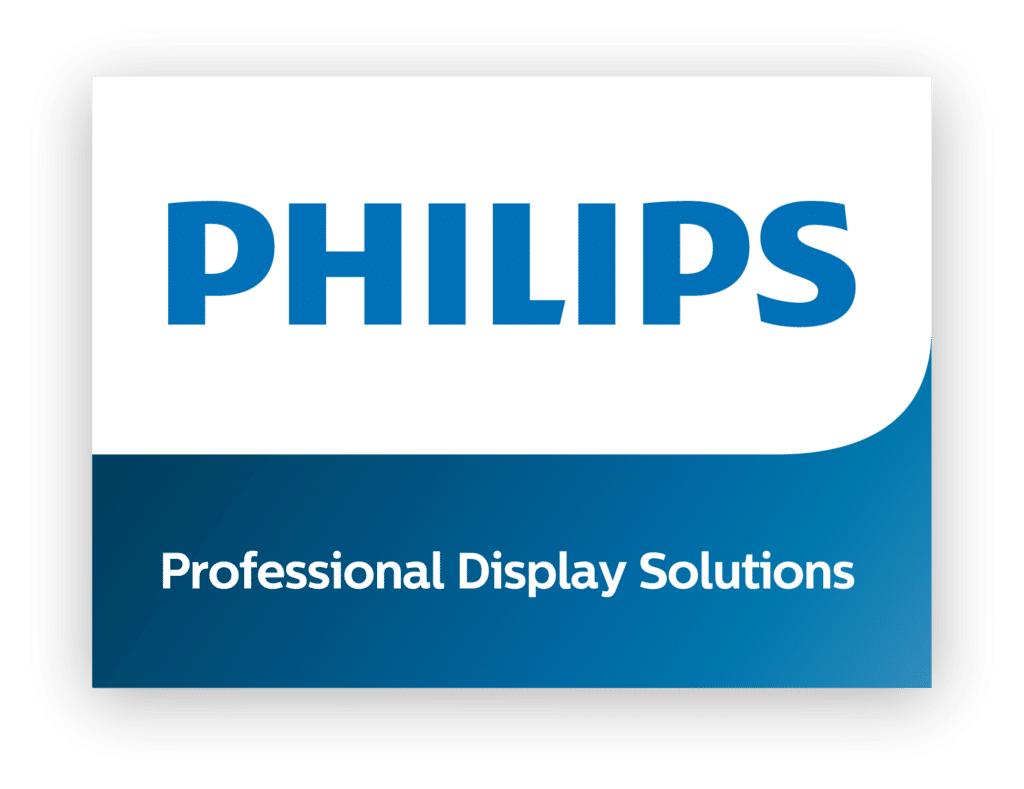 Jump to our LED Configurator
Why we work with Philips
Complete line-up of quality solutions from hotel TV and digital signage to the infinite scale and clarity of LED.
Industry leading De-Re warranty on LCD large format displays
Competitively priced and margin rich for partners
Part of the largest display manufacturer in the world TPV Technology
Industry leading display remote management with Philips Wave
Total solutions – delivering sustainable business growth.
Discover our amazing range:
E-Paper Displays
E-Paper displays are an energy-efficient, high-visibility signage solution, perfect for cost-effective and eco-friendly messaging. From retail signage and engaging digital posters to bus timetables, explore the future of clarity and style with e-paper signage.
View in store
Interactive Display
Interactive displays are versatile tools that transform both education and corporate environments. These dynamic screens empower interactive learning in the classroom and facilitate collaborative meetings in corporate settings. Explore the possibilities of interactive displays for enhanced engagement and effective communication in various contexts.
View in store
Large Format Display
Large Format Displays (LFDs) are your canvas for impactful visual communication. These expansive screens offer unmatched clarity and versatility, transforming spaces and engaging audiences. Explore the potential of LFDs for your communication needs.
View in store
LED Display
LED displays redefine visual brilliance, both indoors and outdoors. Their vibrant colors and clarity make your content shine, ensuring an unforgettable visual impact. Explore stunning LED displays today.
View in store
Pro TV
Discover our cutting-edge suite of professional TVs, meticulously designed for ultimate connectivity, packed with smart features and versatility. Whether in the hospitality industry or corporate settings, our TVs combine style with sustainability, enhancing your business for a future of limitless possibilities.
View in store
So much more than just a distributor
Solstice AV offers a wrap-around service offering, with unmatched pre-sales, installation and after-care.